Conjuring picture perfect performance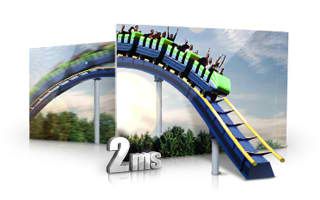 It's not an illusion, each Samsung monitor's 2-millisecond response time makes faster, clearer images a reality. No matter how quick the action gets, this monitor keeps up with the scene, delivering stunning, seamless motion imaging that enhances your movie viewing, game playing and internet streaming experience. There's no juddering, blurring or ghosting, just smooth viewing that you can totally immerse yourself in. With Magic Speed, finally magic you can believe in.
Mega colour, Mega contrast, Mega experience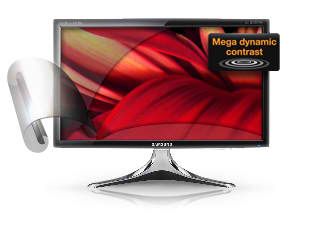 There's dynamic and then there's Mega Dynamic. With an upgraded contrast ratio – the highest level of contrast ratio currently available – Samsung monitors deliver professional picture quality that makes colours more rich and real then you've dreamt possible. So real, you'll see each eye-popping colour and crystal-clear detail come to life right on your screen.
Reduce eyestrain. Enhance your viewing experience.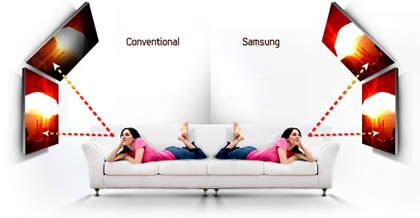 How do you like to watch movies? Do you like lying down on the couch? Sitting in your favourite chair? Cooking or exercising? Whether you're standing, sitting or lying down, Samsung's Magic Angle makes sure that the movie always takes center stage. And that you're always comfortable. Wherever you place the Samsung monitor, its 5-mode angle management allows you to extend its viewing angle so the screen always appears as if viewed face-on. So stop craning your neck and start enjoying the movie.
Control brightness, conserve energy.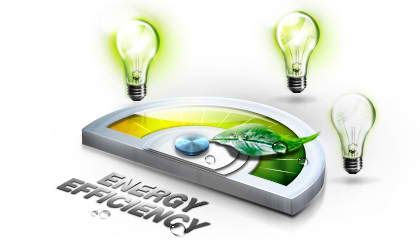 Magic Eco makes saving energy easy. It adjusts Samsung monitor's brightness based on how much energy you want to save. You have four energy saving options to choose from: 100%, 75%, and 50% power consumption as well as 'power saving off'. If Magic Eco is turned off, you still enjoy the option of using Samsung's Magic Bright feature, engineered to let you manually adjust the screen's brightness. Take the effort out of saving energy and take control with Magic Eco.
A monitor that takes the initiative to share.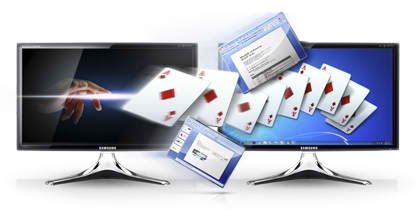 With Samsung's Magic Return you never have to worry about your second monitor losing content. If the cable disconnects and the signal disappears, Magic Return automatically transfers the content from that screen to the other monitor before turning off. There's no magic here. We just have content sharing down to a science.
Feel the Effects of Colour
Enhance images your way using Samsung's advanced Colour Effect feature. Open your eyes to a completely customised viewing experience as you play with photographic effects that match your mood. Choose from Aqua, Sepia, Green and Grayscale to interact with your display in a whole new way - namely, yours.
The Smart Size.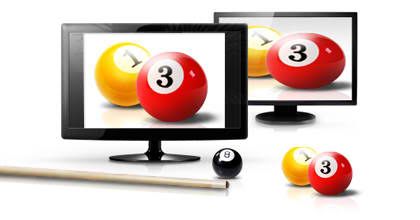 Why should seeing the whole picture be a stretch, or for that matter, a distorted facsimile of the original? With Samsung's intelligent adjustable image size function, you'll be able to enjoy images exactly as they were intended, by portraying standard sized content in its original format, on a wider screen.
Goes Off by Itself.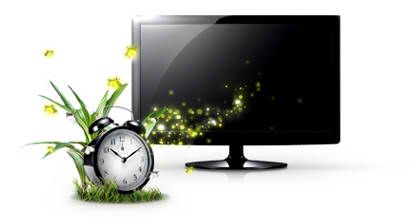 Samsung Monitors aren't just high performers. They're eco-friendly, efficiency experts as well. The automatic off timer allows users to save energy by setting the monitor to turn itself off at a specified time. As an added benefit, this ensures optimal performance for lasting reliability and extended life.
Customise Your Control.
Samsung's innovative custom key feature puts enhanced entertainment at your fingertips, literally. By allowing you to assign your favourite function to the customised key, your favourite features are accessed in a flash. Will your customised key bring you Magic Bright, Magic Colour, Colour Effect, or the Image Size function? The beauty is, you decide.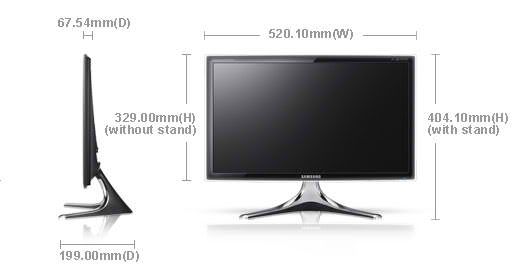 SPECIFICATIONS
Screen Size

21.5"
Brightness (Typical)
250cd/m²

Contrast Ratio (Typical)
MEGA DCR (Static CR 1,000:1)
Resolution
1,920 x 1,080

Response Time (Typical)

2ms (GTG)

Viewing Angle(Horizontal/Vertical)

170˚ / 160˚ (CR > 10)

Colour Supported

16.7M

Video Signal

Analog RGB / DVI / HDMI

Sync. Signal

Separate H / V, Composite, SOG

Connector

D-Sub / HDMI x 2(Audio out)
18W (DV SET)

Stand By Power (DPMS)

< 0.3W

Type
External Adaptor

Plug & Play

Supported
Mac compatibility

Supported
Cabinet Colour

ToC Charcoal Grey

Special Features

Magic Angle / Magic Eco / Magic Return / Cinema Mode /

MagicBright³ / Off timer / Image Size Colour Effect / Customised key /

MagicWizard & MagicTune with AssetManagement / Win 7 /

Safe Mode (DownScaling in UXGA)

Accessories
D-Sub Cable

Product Dimension(With stand, WxHxD)

520.10 x 404.10 x 199.00mm

Product Dimension(Without Stand, WxHxD)

520.10 x 329.00 x 67.54mm

Shipment Dimension (WxHxD)
701 x 141 x 405mm

Product Weight

3.4kg

Shipment Weight

5.0kg

Type
Simple
Function
Tilt